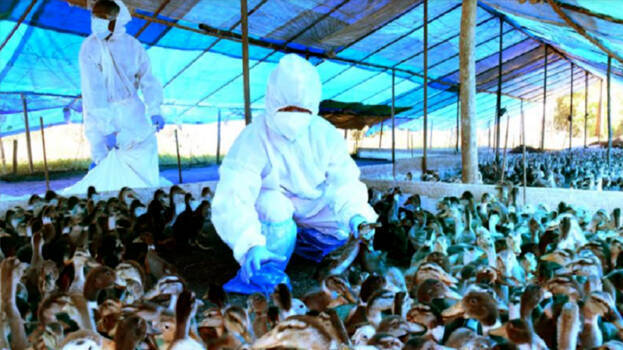 ALAPPUZHA: A team appointed by the centre has reached Alappuzha to assess the situation of bird flu in the state. Officials from the Union Ministry of Health and the Animal Husbandry Department have arrived. The team consists of Dr Ruchi Jain (Union Ministry of Health), Dr Sailesh Pawar (NIV) and Dr Anit Jindal (Delhi RML Hospital).
Although it has been found that the H5N8 virus which causes fever, is not contagious to humans, the central team is conducting further studies. Health workers were alerted within a 10-kilometer radius of the area where fever was detected.
Meantime, the culling of domesticated birds as part of preventive action will be completed today. There are remaining 6200 ducks.
Apart from Kerala, bird flu has been reported in Rajasthan, Himachal Pradesh and Gujarat. Twelve major places where fever is spreading have been have been detected in eight states. It is estimated that millions of birds died in the country in ten days. Most of these are migratory birds.