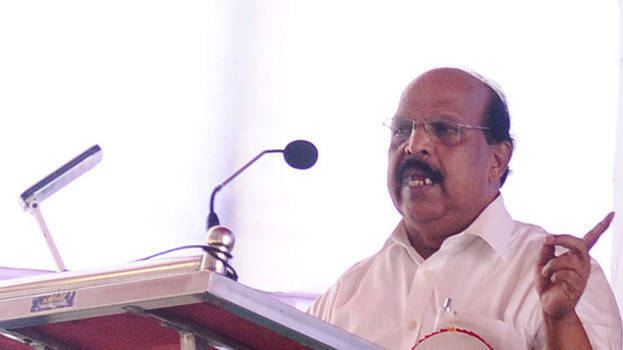 KOCHI: Minister of Public works K Sudhakaran has said that there was no delay in opening the Vyttila flyover. "The project which was started on 2017 December witnessed only a slight delay due to flood and covid 19 pandemic. Anyway, the project was completed ahead of its scheduled date. The government was able to make a profit of Rs 15 crore from the Vyttila flyover project alone. When the two flyover projects were completed, the government was able to save Rs 44 crore. Both projects were undertaken under the personal supervision of the chief minister," he said. The minister also highlighted metro man E Sreedharan's applause to the government for the timely completion of the project.
Meanwhile, the minister lashed out at V for Kochi, which opened the Vyttila flyover even before the due date of inauguration. He said those who are raising allegations are trying to acquire fame on somebody else's expense. He added that there was no delay in opening the bridge but some were trying to malign and destabilise the project from the beginning itself. "They even created fake news that the bridge does not have sufficient height and it will touch the metro rail. They have no dignity and courage. They act as a professional criminal gang," the minister said.
"The construction of the flyover was completed after conducting its strength test. Those officers who tried to create problems were suspended. This is not some stray crime done by some persons at night. No organisation should commit such acts whichever government is in power. The Prime Minister has expressed interest to inaugurate the bridge in Alappuzha. Therefore the state government is waiting for this date," he added.