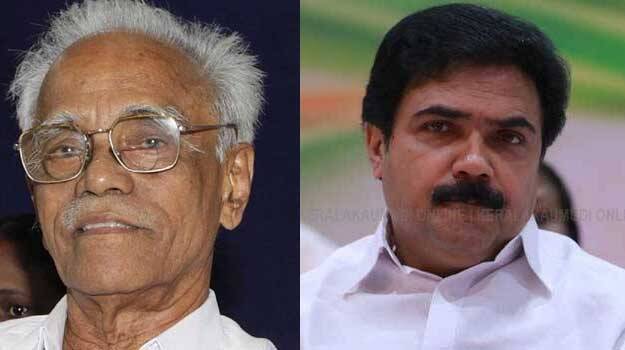 KOTTAYAM: NCP state president Peethambaran Master asserted that there was no question of parting with the Pala seat. They said that they will not give up any seat contested and won from time to time. No seat including Pala will be given. What is the logic in saying the winning party should give the seat to the party which have lost, asked Master.
'I don't think isolated meetings were held as per the directive of A K Saseendran. The Pala seat will not be given. The party was strengthened and nurtured in Pala through regular organizational activities in the past 20 years. The majority of K M Mani was reduced after years of contesting against him. He won for 4700 votes in the last elections contested. The NCP won the elections held after his death. Then what is the logic in saying that the winning party should give the seat to the lost party? There is no justification for that. As far as we are concerned there is no way in giving the Pala seat at all. We will not give up any seat that has been contested and won from time to time,' said Peethambaran Master.
Meantime, the CPM has decided not to stop the NCP from leaving the front over the Pala seat. While being in the LDF, the CPM was angered by NCP's backdoor talks with the UDF. The CPI's stand and the moves made by Sharad Pawar will be crucial in the NCP-LDF relationship.
If the NCP leaves the front, Jose faction will get the Pala seat. Kuttanad and Elathur will be taken over by the CPM. Although A K Saseendran is with the Left Front, not sure about giving Elathur. The state leadership is also taking at face value the emotions of local factors in the CPM stronghold. Sharad Pawar is also likely to hold direct talks with the CPM leadership to secure the sitting seats.
The CPM which hailed the Jose faction for its victory in the local body polls has also hinted that that they will not argue with Jose for the Pala seat. The main fissure in the CPM-NCP relationship was the informal talks between the NCP and the UDF in between the Pala seat dispute. The rift between the two parties widened over Peethambaran Master's controversial statement on the victory in the local body elections and the CPM's response to it.