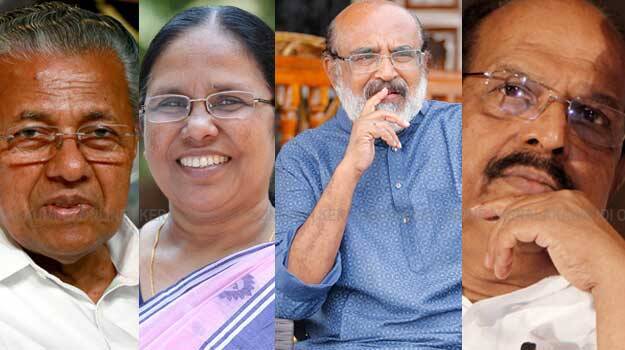 THIRUVANANTHAPURAM: The CPM directive, asking only one-third of leaders in the party secretariat can contest in the polls, has enhanced the anxiety of senior leaders about their poll prospects. However, with the only intention to grab power for another term, the party is also considering to filed new faces who have greater popularity and appeal among the masses.
Sources say that chief minister Pinarayi Vijayan and minister E P Jayarajan will again contest in 2021. When the Pinarayi is seeking mandate once again from Dharmadom, Jayarajan might contest from Kalliasseri instead of Mattanur. If that is the case, then health minister and central committee member K K Shylaja might contest from Mattanur. Among the senior leaders, these three will definitely contest for another term.
State committee members Thomas Issac and A K Balan who had contested four times, may not get tickets for a fifth term. G Sudhakaran who won three consecutive terms as MLA and contested for five times in total is also unlikely to contest this time. The other ministers cum state committee members are T P Ramakrishnan and M M Mani. Both of them is likely to get tickets as Ramakrishnan had completed only one term, but health issues are a cause of concern for M M Mani.
Even though the party has an unofficial condition not to consider those who had completed two terms in the assembly, it was relaxed for certain leaders in the previous assembly polls. It is likely to get repeated this time also.