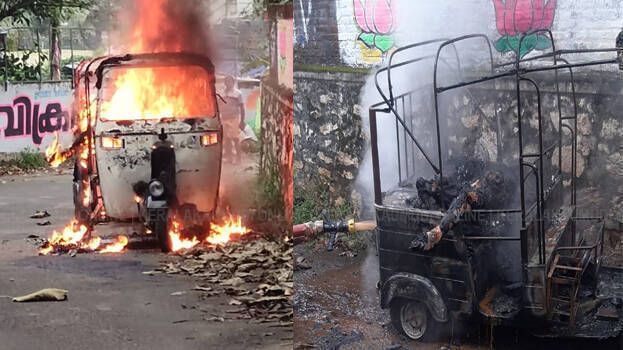 THIRUVANANTHAPURAM: A charred body of an auto driver was found in an auto. The body is that of Sreekumar of Vattappara Maruthoor Pulimoottil House. He was the school driver of Chempaka School in the capital city. It is suspected that he committed suicide after losing his job.
Nearly 50 employees were dismissed from the school during lockdown. They were staging protests in front of the school over the act. Sreekumar had also attended the protest. His wife Bindu was also an employee of the school. After losing his job, he was driving an auto.
His body was found in the auto in a charred condition near the school Monday morning. It is suspected to be a case of suicide. By the time the fire force reached the spot, the body was found completely burned. Sreekaryam police reached the spot and took further steps. He leaves behind his daughters Gayathri and Meenu.