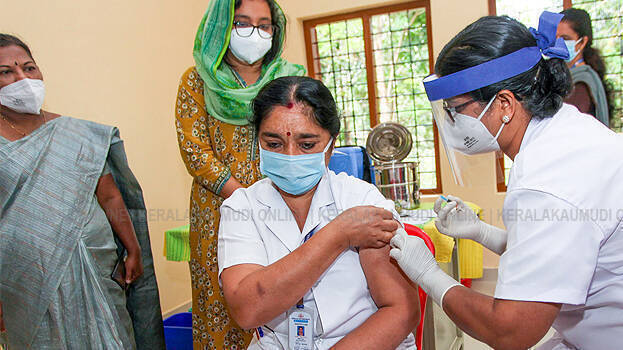 THIRUVANANTHAPURAM: The central team expressed satisfaction on COVID-19 prevention activities in Kerala. The team will soon submit a report to the centre asserting that the prevention activities are moving forward in the best manner. The two-member central team reached the state to take stock of the situations of the virus and bird flu in Kerala.
The team after taking stock of the situations in Alappuzha and Kottayam, met the health minister. The team will inform centre of the need to allow a National Disease Control Centre in Kerala. The state informed centre that the present outbreak was due to elections and Christmas and New Year celebrations.
The test positivity rate in Kerala which has the highest number of patients per day in the country is five times higher than the national average. The central team lauded the state's activities amid mounting political allegations that this is a failure of the government.