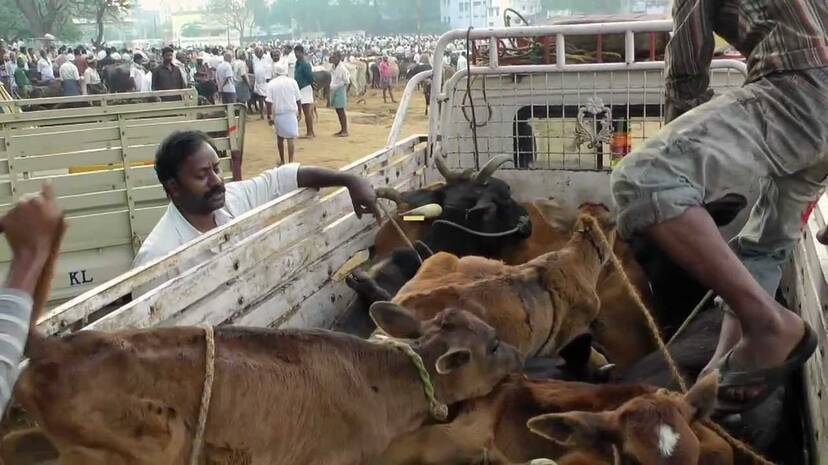 Generally, Malayalis are people who can't spare fish or meat while having lunch. Malayalis are the top meat eaters in the country. But Kerala are far behind others when it comes to modernising the slaughter houses.
The reality is that 95 pc meat consumed by Keralites comes from unauthorised slaugher houses.
It is not because the local body authorities are unaware of the need for modernised slaughter houses. It is just that they are not taking necessary steps for it.
Though slaughter houses come under local bodies, the government can make necessary interferences.
But even the slaughter house just a stone away from Secretariat has remained shut for years as efforts to modernise it have been going on indefinitely.
When there is no slaughter house in the city for even name sake, tonnes of meat are reaching here and being sold out within hours.
If a project for starting modern slaughter houses in Kozhikode, Palakkad and Kannur which also aims at export, becomes a reality, it will be a big achievement for Kerala.
In Thiruvananthapuram, a modernised slaughter house is in constructional stage and it will soon get completed, according reports.
The plan is to start high-tech slaughterhouses with the help of KIIFB under the major municipalities. The estimated cost per plant is up to `14 crore.
In the first phase, KIIFB will provide a loan of Rs 100 crore.
In addition to Kozhikode, Palakkad and Kannur, state-of-the-art slaughterhouses are proposed to be set up in Punalur and Attingal municipalities.
Municipalities can find their own funds and start or renovate and modernise exiting abattoirs.
This is another issue that needs to be addressed by the newly elected local bodies. Local bodies also have a responsibility to ensure that people receive well-processed meat.
The benefits of modern slaughterhouses are many. The first and foremost thing is that quality meat will reach the consumers. Equally important is the treatment of slaughter house waste.
The vast majority of slaughterhouse waste now reaches water sources. Even the sea is threatened by their abundance
It is shocking that 1600 tons of slaughterhouse waste reaches rivers, lakes and rivers.
Even more frightening is the fact that no one is aware of this terrible threat.
Studies have already found that all water bodies in the state, including drinking water sources, are alarmingly polluted.
It should be noted that the threat of pollution also increases with the increase in meat-eaters.
If this trend of destruction is not stopped, the next generation will have to struggle a lot for clean drinking water.
This is the greatest significance of modern slaughterhouses.
Not only corporations, panchayats should also take special care in the case of slaughter houses.
Fish, meat and vegetable markets need to be kept clean and tidy in the face of infectious diseases.
Recent experience has shown that cleanliness should not be limited to the home.
Kerala, which has made gains in many areas, needs to be able to move forward in sanitation as well.
In order to become a slaughter waste-free state, a network of modern meat processing plants will also have to be set up. Smaller versions of high-tech slaughterhouses that are about to begin in cities need to be expanded to smaller towns and larger villages.