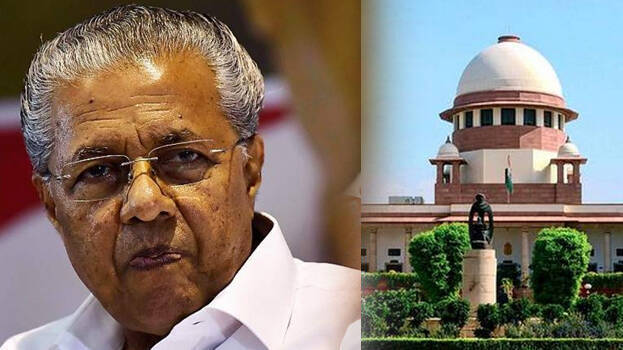 NEW DELHI: Supreme court has not considered Lavlin case on Tuesday also. The case which was due to be considered on December 8th was postponed today as the court ran out of time. But today also the court further postponed the case. The case is under the consideration of a three bench judge headed by U U Lalit.
The court has postponed the case four times on CBI's plea. While the CBI which has assured the court that it will produce more documentary evidence on the case has not submitted any before the court as of now. The CBI approached the Supreme Court questioning the high court's verdict which acquitted chief minister Pinarayi Vijayan, former power secretary K Mohanachandran and joint secretary A Francis.
When MLA P T Thomas criticised the undue delay over the lagging of Lavlin case, the chief minister responded to him with a smile. He said that he is not an accused in the case now. Normally the criminal charges are not on him now. "The case which is under the consideration of the Supreme Court is being postponed by the court itself, What can I do on that?" he asked.
His reply comes when the opposition was gearing to attack the government highlighting the Lavlin case. PT Thomas said that Lavlin case was postponed from hearing 19 times and BJP is helping Pinarayi Vijayan, to which the chief minister replied that "you people also went on with the case for a long time."