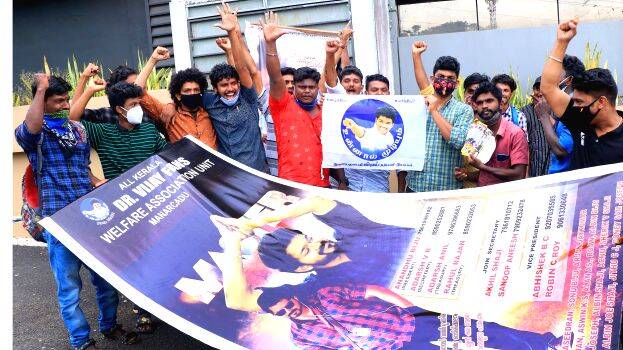 THIRUVANANTHAPURAM: Movie lovers are buzzing with excitement as theatres, which closed 11 months ago, reopen today. It is 'Master, starring Vijay, that will reach out to them on Wednesday. The first show is at 9 am.
'Master' will be releasing in 500 theatres across Kerala, a remarkable feat that is yet to be achieved by a Malayalam film. The owners' organizations gave permission to screen the movie in all the theatres. About 90 per cent of the tickets for all three shows have been sold out. As many as 80 per cent of the reserved seats in major centres have been reserved till Sunday.
Another Tamil film, 'Eeshwaran'will release on Friday. The first Malayalam film to release in theatres after the lockdown will be 'Vellam', starring Jayasurya. The film will release on January 22.