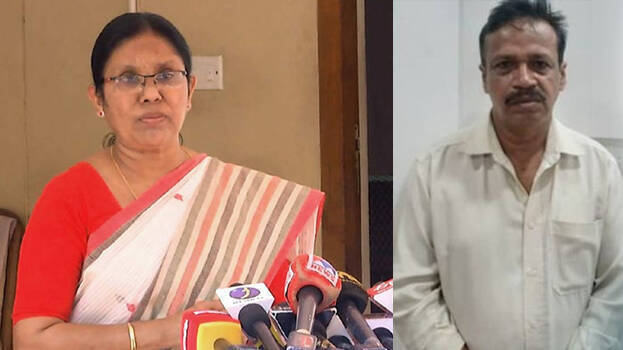 KANNUR: Health Minister K K Shailaja has sought a report on the incident of sexually abusing a minor girl adopted from a care centre. Serious lapses have occurred from the side of former child welfare panel on the incident of a sixty-year-old man in Kannur impregnating the minor. The child welfare panel in Ernakulam handed over the 14-year-old girl without any investigation to the person who gave false information and cheated.
C G Sasi Kumar lived in Koothuparamba claiming to be ex-military and hiding the fact that he had been married thrice before and had children in it. The child welfare panel came to know about it when his sister revealed the whole incident. She was sexually abused and aborted in 2017.
Police arrested Sasi Kumar last Saturday for impregnating her. His wife was also arrested for concealing the incident. The accused adopted the 14-year-old girl whose parents died, from the care centre in Kakkanad in 2016. The incident came to light when the girl's sister was counselled last month. She also said that he tried to abuse her when she went there for vacation. The Koothaparambu police got shocking information during the investigation.
The girl who was staying in the house of the accused for three years became pregnant in 2017. He got her aborted with telling anyone. A medical examination revealed that the child was sexually abused. The government's short-term foster care scheme provides a family environment and better care for children in the care centres of child welfare panel. When this is done, the child protection officer in the respective districts should conduct a detailed investigation about the family adopting a child. No effective inquiries were made when this child was adopted.
Sasi Kumar, a theatre activist from Irittyi started living in Kandamkunnu near Koothuparamba eight years ago lying that he was ex-military. He got married a third time concealing that he had been married twice before. He also hid the fact that he has children from his first marriage. The locals said that he used to harass his wife and child in an inebriated condition. The law that a child adopted should be counselled every month was not followed here.