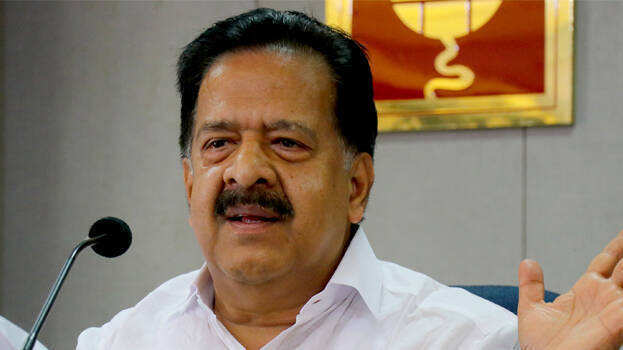 THIRUVANANTHAPURAM: UDF assures that if it comes to power then Rahul Gandhi's NYAY programme will be implemented and the wages given under MGNREGA will be increased. These promises are included in the people's manifesto issued by the party ahead of the assembly polls. Opposition leader Ramesh Chennithala in a press conference said that UDF has put forward the concept of 'more government' through the poll manifesto.
He also added that by bringing more investment in the field of agriculture, industry and service sector many more employment opportunities for the youth could be created. The idea of 'more investment' is put forward with this intention. "Apart from the idea of 'more employment' which intends to create job opportunities for the workers in the fishing and small scale industries, the government will also make available adequate financial support to the people in the grassroots level, via the Karunya project, who are suffering from diseases and other economic problems. Unity, care and development will be given priority," Chennithala said.
Through the NYAY programme, Rahul Gandhi's flagship minimum income guarantee scheme, Rs 6,000 will be made available to the poor every month. Kerala will become the first state to implement this scheme. Hospitals which renders treatment free of cost will be given the tag of 'no bill hospital.' Special schemes will be put in place for students, senior citizens and the unemployed. A comprehensive development scheme will be implemented for the farmers.
"The wages and days of employment under the MGNERGA will be increased. People's opinion will be sought to frame new programmes. Shashi Tharoor MP will be playing a major role in this. It is the manifesto for a developed Kerala", UDF leaders said.