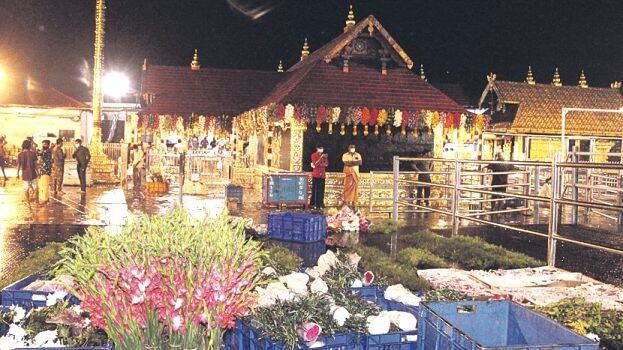 SABARIMALA: Sabarimala is calm as it prepares for its annual 'Makaravilakku' festival on Thursday. The temple and its premises that used to be jam-packed with at least a lakh pilgrims normally will only see 5,000 pilgrims this time owing to the Covid situation.
Makaravilakku, a lamp lit in the forest areas of Ponnambalamedu on the mountain surrounding the hill shrine, and Makarajyothi (star) that appears in the sky are the highlights of the Makaravilakku festival.
By 6.30 pm, the idol of the presiding deity, Lord Ayyappa, would be adorned with the 'Thiruvabharanam' (sacred ornaments) being brought from the Pandalam Palace where Ayyappa is believed to have lived. The Makaravilakku will appear at around 6.45 pm. Devotees can visit the shrine till Jan 19. The temple will be closed on 20th at 6.30 am with the conclusion of the Makaravilakku festival.