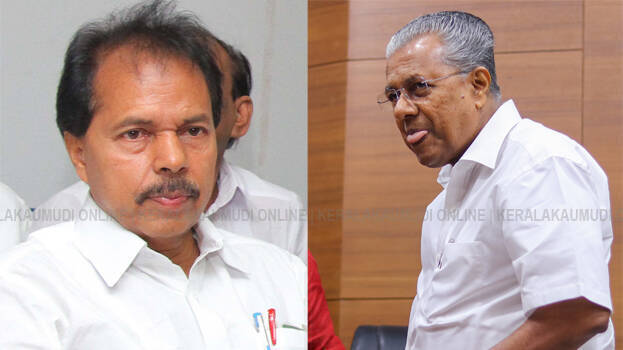 THIRUVANANTHAPURAM: The opposition UDF gave a notice for adjournment motion in the gold smuggling case. The notice was issued by P T Thomas. The notice demanded to adjourn the assembly proceedings and discuss the arrest of chief minister's former principal secretary and about the additional private secretary who is in the shadow of suspicion.
The opposition asserted in the notice that this is the first time in the history of the state that such a controversial case has happened. The former principal secretary to the chief minister has been arrested in the case. The additional private secretary is in the shadow of suspicion. The notice was given for an adjournment motion to discuss these serious issues.

P T Thomas sought permission for the adjournment motion asking the chief minister flattering gold smugglers whether he is a communist. The chief minister's relationship with Sivasankar started during the Lavalin time. The reason for the close relationship between the two was that the files were leaked during the probe in the case, alleged Thomas.
Thomas asked the chief minister to clarify whether Swapna Suresh, the accused in the gold smuggling case, was there at his home on the eve of his daughter's wedding. Just say yes or no. We will believe what the chief minister is saying. If EMS is the first chief minister, Pinarayi will be first chief minister to land in jail, he said while seeking permission for the motion.
Thomas asked who introduced the chief minister to Swapna and whether the central agencies had sought information from those close to him. Like Dhritarashtra, the chief minister should not destroy Kerala out of his daughter's love. He also told the assembly that the second Renaissance leader, the chief minister, should not turn an underworld don.
However, the chief minister admitted that there is a lapse from the side of Sivasankar but took a stand protecting Raveendran. He was summoned for questioning not related to gold smuggling. It was only to clarify certain matters based on certain complaints.