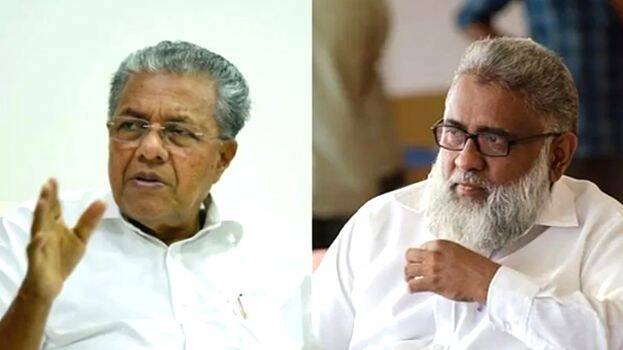 THIRUVANANTHAPURAM: Former minister and senior CPM leader Paloli Mohammad Kutty said that the CPM had links with Jamaat-e-Islami in the previous elections. He also said that the votes of Jamaat-e-Islami had helped the Left Front in the past.
"CPM did not have any alliance or understanding with the Jamaat-e-Islami. However, the CPM leaders have spoken to the Jamaat-e-Islami leaders. They have voted for the Left Front in the local body elections and in the Assembly and Lok Sabha elections. Those votes helped the Left Front back then. The Left Front has won many panchayats in the past with Jamaat-e-Islami votes," Mohammed Kutty said.
"Back then, Jamaat-e-Islami voted for the Left Front because of their stance against the Congress-led central government and the stance taken by the CPM on international political issues.," he added. The senior CPM leader further said that the current stance of Jamaat-e-Islami is not acceptable to the CPM. Jamaat-e-Islami's current dangerous position gives strength to the Sangh Parivar, he added.