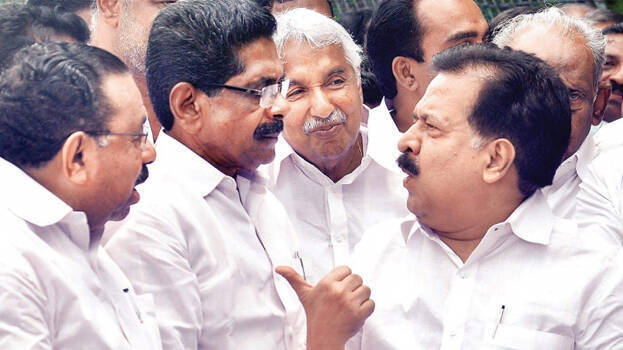 THIRUVANANTHAPURAM: The rearrangements in the organisational set up of Congress party ahead of the assembly elections in the state, will be decided on Monday. Crucial talks are going to be held between the high command and Kerala leaders on Monday. The decision on DCC reorganisation and the position to be given to Oommen Chandy is expected in the talks.
There is a strong demand among the party workers for reappointing Oommen Chandy in a crucial post after the humiliating defeat of the party in the recently held local body polls. The other constituent parties in the UDF camp have also reiterated the same to the AICC representatives who visited the state earlier. Although high command says a united leadership will lead the party in the assembly polls, still uncertainty looms around how Oommen Chandy will be accommodated in the party's top posts.
Demand for appointing Oommen Chandy as the chief of poll committee has already brewed up among the party's workers. Apart from that, another formula is to divide the term of chief minister's post equally among Ramesh Chennithala and Oommen Chandy. But it is still unknown whether the party high command will be ready to accept that proposal. It is expected that such understandings would reduce the group spat within the party whereas some opine that it will only aggravate the group differences further.
Even after witnessing a humiliating defeat in the local body polls, leaders of 'A' and 'I' factions are still reluctant for party reorganisation. With AICC summoning state leaders to Delhi, KPCC has started discussions to formulate the list of DCC presidents to be removed. DCCs in Thiruvananthapuram, Kollam, Pathanamthitta, Kottayam, Ernakulam, Palakkad and Wayanad is sure to witness certain changes.
Now it is to be seen, whether AICC will call for changes in other DCCs in the state. Even if Kerala leaders suggest changes finals decision will be taken only after the report of AICC secretaries in the state.