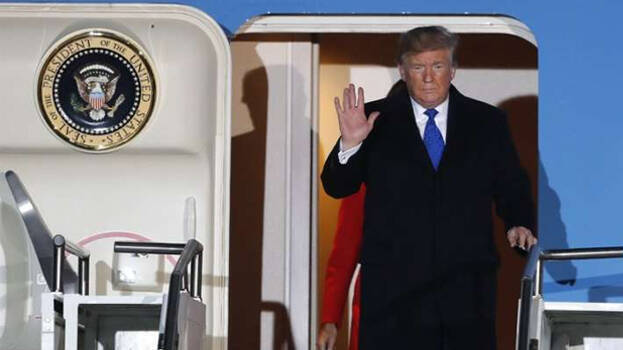 NEW YORK: President Donald Trump wants to leave Washington, DC, before President-elect Joe Biden's inauguration because he doesn't want to go out as an ex-president or ask to borrow Air Force One, CNN reported on Friday.
Biden is due to be inaugurated on the steps of the US Capitol on Wednesday amid a heightened security presence prompted by the January 6 attack on the complex by Trump supporters.
Trump said on January 8 that he wouldn't attend the inauguration, making him the first departing president to refuse to attend his successor's ceremony since 1869.
Instead, CNN said, Trump plans to leave the White House before the midday swearing-in ceremony. His team is working on gathering a large crowd to see him off, the network said.

The White House did not immediately respond to Insider's request for comment on the president's plans.
According to CNN, Trump plans to depart the White House for the final time as president in Marine One from the South Lawn. He's hoping for a military-style send-off, the network reported, citing an unnamed source who had spoken about the plan with Trump.