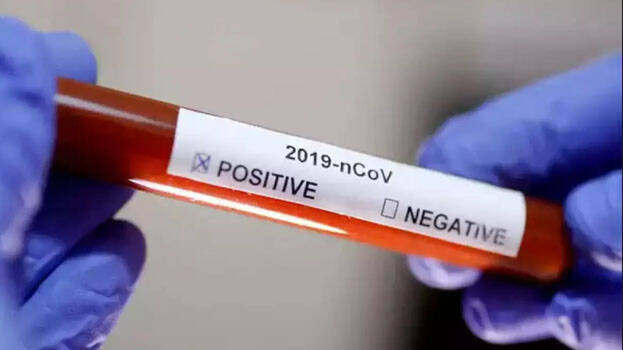 NEW YORK: According to Worldometer, as of Friday there are 23,900,639 confirmed cases of COVID-19 in the U.S. According to the same chart, 398,948 people have died from the virus in the U.S. and 14,118,252 have recovered so far.
The U.S. has a population of about 332,000,000, which means about 7.2% of the country has been infected and tested positive. Because of the unknown number of people who may have had the virus and were asymptomatic or were not formally tested, that number could be higher.
According to these numbers, the mortality rate of positive COVID-19 cases in the U.S. stands at 2.7% (398,948 deaths out of 14,517,200 closed cases), equal to about 1 in 36 people . The mortality rate does not include active cases that have not yet had an outcome; it is based on closed cases only.
Because of the unknown number of people who may have had the virus and were asymptomatic or were not tested, the fatality rate could be lower. The fatality rate of COVID-19 is based on the number of positive, known cases that have been closed.
Of the 23,900,639 infections, California accounts for about 12.1% of the cases with 2,886,797. The state with the next most cases is Texas with 2,077,623.
Worldometer's COVID-19 data is trusted and used and trusted by Johns Hopkins CSSE, Financial Times, The New York Times, Business Insider, and many others.
The United States' first coronavirus case was reported January 20 in Washington state. On March 26, the U.S. became the country with the highest number of confirmed COVID-19 cases in the world when cases topped 82,000, surpassing Italy and China, both of which were previous epicenters of the pandemic.
In March, U.S. health officials predicted the number of cases, deaths and hospitalizations would peak on Easter Sunday, April 12. According to data from the Institute for Health Metrics and Evaluation (IHME), it appears COVID-19 deaths in the U.S. peaked on Sunday, December 20 with 2,659 deaths.
On March 31, President Donald Trump warned of a "painful" and "tough" stretch ahead as he extended nationwide distancing measures that -- even if followed closely -- could still mean more than 100,000 and up to 240,000 Americans die from coronavirus. On April 8, death toll projections lowered significantly, with officials then guessing that around 60,000 Americans would die from the virus by August. Then, on May 1, predictions increased again, with the IHME predicting about 72,400 Americans would die from the virus by August. Since then, predictions have continued to increase. Now, death projections are soaring past the original high projection. As of Dec. 23 , the IHME now predicts that about 567,195 Americans will die of COVID-19 by April 1, 2021.
Worldwide coronavirus deaths have reached 2,009,441 with more than 93.8 million reported cases.
As of Friday, the top five countries with the most COVID-19 cases are:
United States – 23,900,639
India – 10,541,760
Brazil – 8,328,061
Russia – 3,520,531
UK – 3,316,019
China, where the virus originated, is number 83 on the list with 87,988 cases.