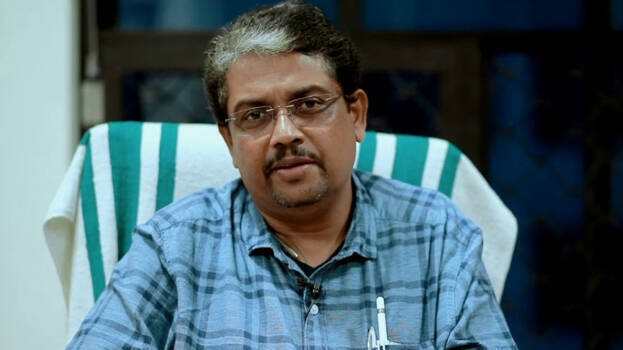 THIRUVANANTHAPURAM: KSRTC MD Biju Prabhakar has said that he has not insulted the entire group of employees in the organisation. He said this during a live interaction with KSRTC employees via facebook on the reconstruction of KSRTC and future activities of the corporation. He also added that the employees have turned against him due to misunderstanding and he has no special agendas.
"If somebody has thought that I have insulted them then it is the plunderers working in that organisation. If certain inefficient officers who are sitting in the chief office are removed then the entire organisation will function in a better way. I am not here to destroy KSRTC. I don't want to get the bad name of the destroyer of KSRTC after retiring from the service. If somebody remembers me after retirement I want them to see me as the saviour of KSRTC. Some are purposefully creating fake news on CNG. 165 buses are lying in depots without using. Even the buses granted by the centre, are lying idle. These buses remain unutilised on the basis of flimsy reasons. For some, the organisation's existence is not at all a concern and such people have certain other businesses. The salary will be paid by the government or by somebody else. They have no regret over wasting such a large number of vehicles. Those with vested interests are hindering changes. They are not protecting the interests of the staff or the general public," he said.
"Inefficient officers are sitting in the KSRC directorate. These officers should stop the cold war between them. Bills remain unpassed. 800 employees have retired and their pension is yet to be distributed. In Vadakara division, a person didn't turn up for work for 120 days citing that he is in a containment zone. There is a section of employees who are not ready to work. KSRTC has become an organisation that any stranger can rule," Biju Prabhakar said.
In the press conference held on Saturday, Biju Prabhakar has revealed the media about the deep-rooted corruption and other irregularities in KSRTC. He pointed out the irregularities worth Rs 100 crore on the deals with KTDC and employees pocketing Rs 45 lakh by issuing fake tickets.