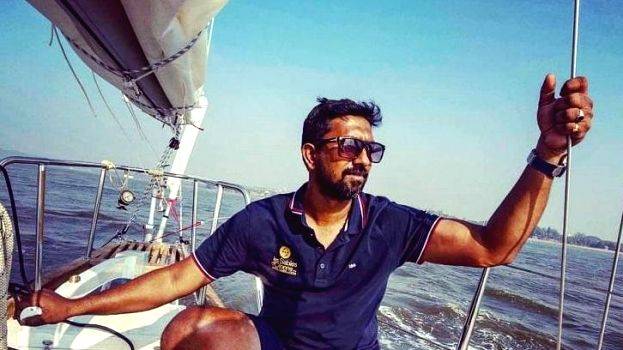 NEW DELHI: Commander Abhilash Tomy has been rescued safely. The news of his rescue was posted by the Indian Navy on Twitter.
Osiris, a French patrol boat rescued Commander Abhilash Tomy. It was once a fishing boat from Seychelles, an island country located to the east of Africa. The boat was seized by the French Navy in 2003 and was turned into a patrol boat for France.
Indian Navy Commander Abhilash Tomy had been stranded in the southern Indian Ocean for more than two days now. Abhliash Tomy, who was taking part in the Goldem Globe Race (a circumnavigation tournament), was caught in a storm that wrecked his boat and rendered him immobile. Tomy, in his distress messages, has indicated that he is confined to his bunk bed inside the boat and is finding it difficult to eat or drink anything. Ships from the Indian Navy and Royal Australian Navy are headed to Tomy's location.