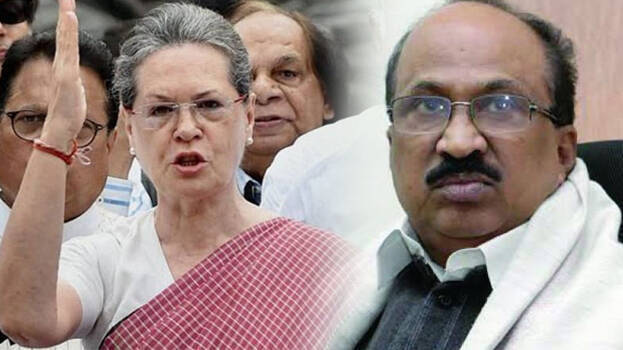 NEW DELHI: High command has arrived the decision not to give any party positions to KV Thomas, senior Congress leader in the state. High command has also given the strong direction to KPCC that there is no need to accept the demands of K V Thomas if he attempts to initiate any negotiation. High command has also denied the recommendation of KPCC to appoint him in the campaign committee.
The Congress high command which expressed strong dissatisfaction over his recent activities is also considering seriously the reports that he is getting closer to the left front. High command has not given any seat to K V Thomas in the last Lok Sabha polls. He had also expressed strong dissatisfaction and anger to the party's decision then. In the ensuing period till now, K V Thomas has openly fought against the party leadership over many issues.
In the by-polls, he was given the charge of Aroor constituency, he distanced himself from the party leadership. The party is also looking at the article written against the party in CPM's mouthpiece. Whenever he distanced himself from the State Congress, his sole protector was Sonia Gandhi. Even though Thomas aspired for many posts within the party including the AICC general secretary, working president and even the convenor post of UDF, no conducive response came from Sonia Gandhi on considering him to any party posts.