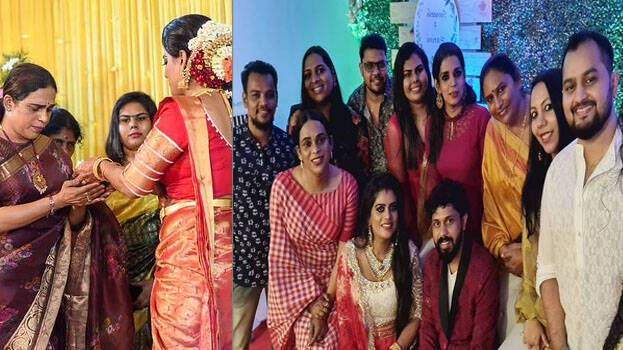 Transwoman and actress Elizabeth Harini Chandana has tied the knot with Suneesh. The two were in love for quite some time. The marriage was held at Ernakulam BTH Hall. Only close relatives and friends attended the wedding.


Celebrity makeup artist and transgender activist Renju Renjimar stood in her mother's place and officiated the wedding. The makeup artist shared the wedding pictures in Istagram. I am fulfilling a mother's responsibility. This is every woman's dream, she captioned under the pictures.


Harini Chandana's Daivathinte Manvatti was the first film to feature a trans- woman in India. Harini, a native of Kumbalangi, became a woman at the age of 17 through surgery. In 2017, she was the second runner up in the transgender beauty pageant held in Kochi.