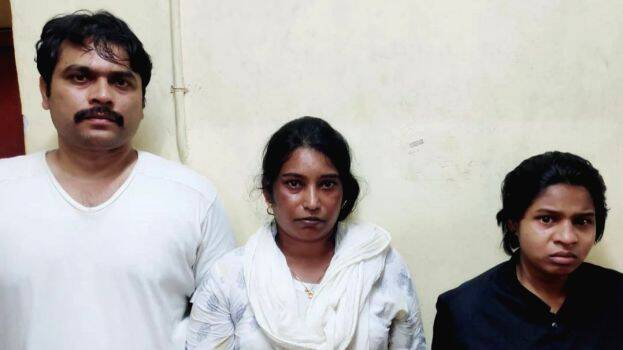 ADOOR: Three persons, including two women, have been arrested in a case of selling drugs and sex trade after renting a house. The arrested are Jamsheer Babu (37) from Kozhikode, Shameela (36) from Punalur and Anitha (26) from Chennamkode, Palakkad.
The excise received information from an accused arrested in a cannabis case in Idukki on Thursday that a house was rented in Pannivizha area for selling drugs. The inspection was conducted under the leadership of range inspector EK Rejimon and preventive officers SS Manoj, P Binu, Hariharan Unni, and C Anil Kumar. Shameela was filling cannabis in cigarettes at that time. 300 grams of cannabis was seized from them. More information was known only after she was released on bail after being taken into custody. The police then questioned and got the details of the trafficking. Following this, all three were arrested.
They attracted people through a WhatsApp group. The picture of the girls and the amount to be paid will be sent through WhatsApp. Police said those who are interested would be taken home or they will take women to said location. He had been renting a house on Market Road - Pampettukulam Road for eight months. The arrest was made under the leadership of Adoor CI U Biju and sub-inspectors Dhadhya and Sreejith.