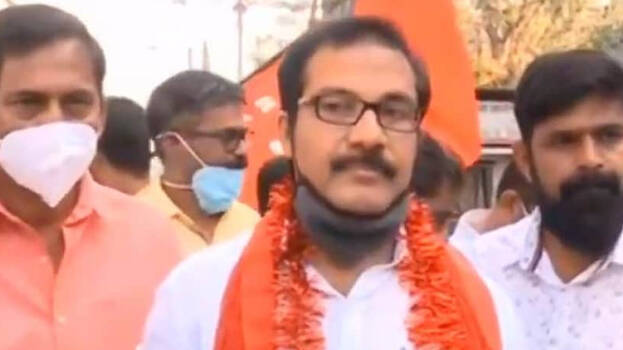 THIRUVANANTHAPURAM: The LDF appeared to make a resounding win in the bypolls held in local bodies at Kalamassery 37th ward. LDF independent Rafeeq Marakkar won for 64 votes. Congress rebel contested here against the Muslim League.
LDF candidate Rafeeq Marakkar got 308 votes. UDF candidate V S Sameel got 244 votes. Shibu Siddique, UDF's rebel candidate got 207 votes. The UDF came to power in Kalamassery municipality this time through draw of lots. The UDF hoped that if won in the municipal ward would be able to rule smoothly. However, with the big victory, the LDF shattered the calculations of the UDF.
The UDF got a big win in the bypolls held in Pullazhi ward of Thrissur Corporation ruled by the LDF with the Congress rebel as mayor. UDF candidate K Ramanathan won by 1009 votes. With this, both the fronts got 24 seats in the corporation. The LDF fielded M K Varghese, a Congress rebel, who won the election as an independent candidate. Varghese stood with the LDF after the mayor's post was promised to him for two years. With the UDF's big win in Pullazhi, Varghese's stand will be decisive. Meantime, Varghese has responded that he will continue with the LDF.
The UDF also won the bypolls held in two wards of Panmana panchayat of Kollam. The UDF won in Parambimukku and Chola wards. UDF candidate Noufal won for 323 votes in Parambimukku and Anil Kumar for 70 votes in Chola ward. The election results will not change the panchayat administration.
The LDF won in the seventh ward of Chettikulangara in Alappuzha. LDF candidate Rohit M Pillai won by 464 votes.