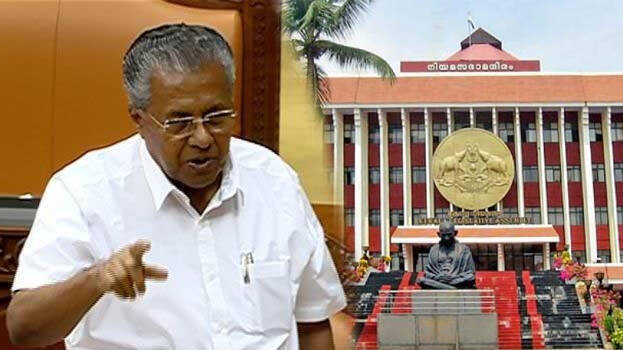 THIRUVANANTHAPURAM: Chief Minister Pinarayi Vijayan presented a resolution against the Comptroller and Auditor General (CAG) on the last day of the assembly session. The chief minister while presenting the resolution said the CAG prepared the report without hearing government's version. The chief minister said the resolution is presented to avoid the disgrace for being complicit in wrong practices. The chief minister said there is an extraordinary situation here like how the judges turned against the Chief Justice.
However, the opposition strongly opposed the chief minister's argument. V D Satheesan opposing the resolution opined that it is a wrong precedent to bring a resolution against the CAG and creating a wrong practice is a violation of the Constitution. The government has no right to bring a resolution against the CAG. This is an act not even taken by the centre. Satheesan said the act of the ruling party is to destroy the constitutional institutions and that democracy is being destroyed by using the majority in the assembly. Satheesan asked Speaker to demand the withdrawal of the resolution.
Deputy opposition leader M K Muneer said that this is a black day for democracy. KIIFB is a system of parallel economy and the government is threatening the CAG, opined O Rajagopal.