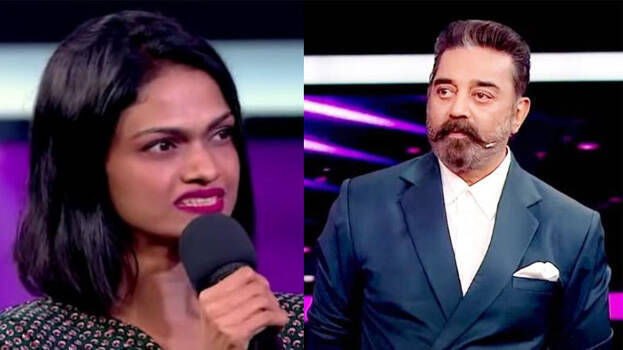 Singer Suchita made some serious allegations against actor Kamal Hassan. She was a contestant of Big Boss presented by the actor. She later got evicted from the show.
When the actor presented handloom clothes to all contestants from his own brand which he promoted throughout the show, he presented the singer a synthetic one. She had posted a poem criticising the actor in Instagram. She called the actor as disgusting and a man of bad behaviour. When it stoked a controversy, she deleted the post.
Suchitra found a place in Suchileaks controversies. The incident began when serious allegations were levelled against actor Dhanush through her official account. She later posted private pictures of actors and actresses. She then took a break from films after that. She was under treatment for some mental health issues. She returned to films recently. She then explained that somebody had hacked her account then.