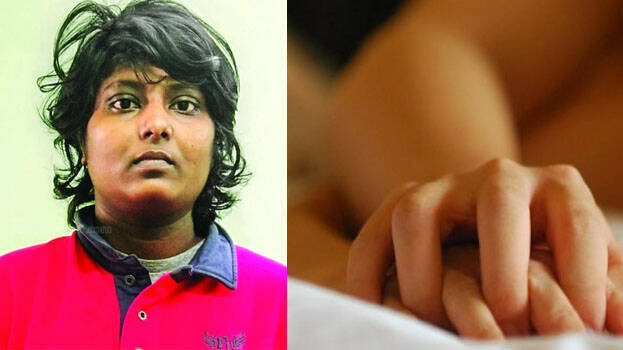 THRISSUR: The police have intensified their probe into the incident in which as many as 23 girls killed themselves in various parts of Thrissur district after the Covid lockdown. Abhirami (24) of Chakungal House in Varantharappally was arrested in the case of enticing teenage girls, sexual abuse, and pushing them to commit suicide. Police have decided to expand their investigation into Abhirami's involvement in the suicides of girls of the same age.
As per the police, Abhirami who was arrested a few days ago is not a simpleton. She was a habitual offender who lured teenage girls and exploited them.
Private photos from a girl's phone proved to be key
A girl was found hanging at her home near Thiruvambadi in Thrissur last week. Police were investigating a case of unnatural death in the incident. The investigation reached Abhirami after the girl's phone was subjected to a detailed inspection. Private pictures of the girl and Abhirami were received from the phone. Police have found that the girl committed suicide due to mental stress following Abhirami forbidding her to get close with a boy. Police have information that Abhirami is behind the incident where a girl committed suicide in Anthikkad two years ago. Although an investigation was launched against Abhirami in the Anthikkad incident as well, the police could not do anything as there was no evidence. However, in the Thiruvambadi suicide case, the Thrissur East police collected evidence and arrested Abhirami.
The arrest was made after it became clear that Abhirami had mentally and physically abused the dead girl. Police also collected as much digital evidence as possible.
Tattoo artist that traps girls to force her desires
Abhirami establishes relationships with girls by saying she is a tattoo artist. Abhirami will get close with the girls she likes with the sentiments that they resemble her friend. After making regular phone calls, chatting, and video chatting with them, she would hang out with them. After making an inseparable friendship, she would give the girls beer and stuff. She takes photos and videos of such moments on mobile phones and the girls are then sexually abused after threatening to show the photos to the families of the girls. This will also be recorded on the mobile. Children who are once victims will succumb to all of Abhirami's wishes as she has scenes on their mobile phones.
Abhirami insists that the girls in her circle should not be friends or get with anyone else thereby trying to turn them into homosexuals. Abhirami does not hesitate to harass and threaten those who do not like her desires. The girl who committed suicide in Thiruvambadi revealed her love affair with a young man, which led to Abhirami's threats and the girl's suicide.
The police investigation is based on the incident in which another girl was killed in Anthikkad before the suicide in Thiruvambadi and Abhirami was found to be involved. Several other suicides of girls came to the notice of the police in the past few months and it is being investigated whether Abhirami had any connection with the girls. After taking Abhirami into custody for this, the police move is to collect more evidence, including mobile phone calls, and to find the answer to the mysterious deaths by questioning them in detail. Police said Abhirami's phone would be handed over to the forensic department for further evidence and scientific examination.