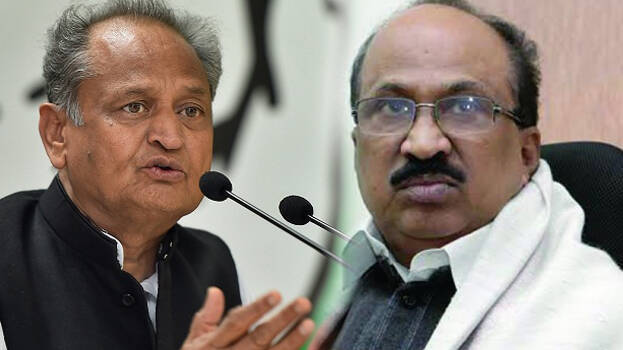 THIRUVANANTHAPURAM: Senior Congress leader KV Thomas has canceled a crucial press conference scheduled for tomorrow. Thomas has returned to Thiruvananthapuram to hold discussions with the Congress High Command representative. It is learnt that Thomas will meet Ashok Gehlot, the High Command representative and Rajasthan Chief Minister, who will arrive in the capital tomorrow.
Earlier, KV Thomas had called for a press conference on Saturday amid rumors that he might leave the Congress and contest in Ernakulam as an LDF candidate. He decided to cancel the press conference after the Congress leadership contacted him and asked him to come to Thiruvananthapuram tomorrow.

According to sources, the High Command intervened in the matter after Thomas refused to meet Oommen Chandy and Ramesh Chennithala in Thiruvananthapuram.