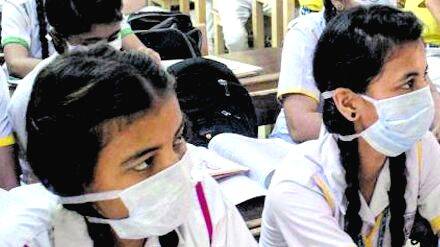 THIRUVANANTHAPURAM: The General Education Department has eased the restrictions on the conduction of classes in schools in the context of COVID-19. The decision was taken during a review meeting attended by the director of General Education and other concerned officials.
The relaxations are:
Two children can sit on a bench
Schools with less than 100 students can conduct classes for everyone at the same time. Covid protocols must be strictly followed in classes.
If there are more than 100 children, a maximum of 50 per cent students can reach the school at a time.
Classes should be arranged in the morning and afternoon. Children with travel problems can stay in the classroom until the evening.
Students should eat food brought from their homes at their respective seats. They must follow social distancing.
The headmaster can ask the students to come to school on Saturdays in order to clear their doubts.
All teachers who do not have a work-from-home benefit should attend school. Action would be taken against those teachers who absent themselves.