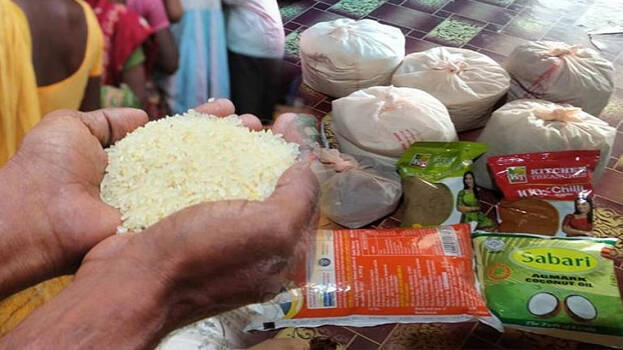 THIRUVANANTHAPURAM: As the government is going to initiate the second phase of food kits distribution, supplyco manager issues alert messages to his employees. The Supplyco MD has warned the staff to be cautious, as there could be possibilities to sabotage the distribution of food kits. General manager K R Rahul's direction comes in the guidelines issued to the staff for food kit distribution.
Sources say the MD's messages come in the wake of information that certain corners may attempt to sabotage the developmental activities of Kerala, as polls are around the corner. The general manager also said in his letter as some corners are likely to sabotage the food kits distribution, all employees must be on alert. The government decided to extend the distribution of free food kits in the wake of the landslide victory in local body polls.
In the first phase, the low quality of Pappadam and Jaggery distributed via the food kit has set off a row. The alert message says that occurrences of such incidents will reduce the sheen of food kits distribution. Whereas the general manager was not ready to disclose whether the action comes on an intelligence report.
Along with ensuring the quality of the items distributed under the food kit, the staff has been asked to properly pack and to take it to the ration shops in a timely manner. If there occur a shortage in commodities bought via tender, the regional managers of supplyco have also been given permission to procure commodities locally.