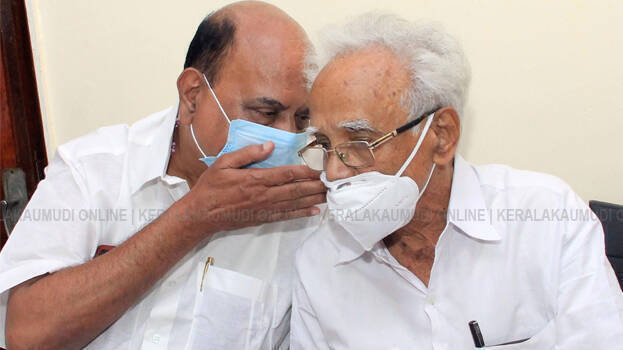 KOTTAYAM: NCP leader Mani C Kappan denies the compromise formula put forward by CPM replacing the Pala seat with Kuttanad seat. He responded that he is not ready for any compromise leaving the Pala seat. Kappan said a big 'no' to the press person's question whether he will contest in Kuttanad.
"I contested in Pala and will again contest there. It is unnecessary to repeatedly ask for the seat where I have won last time. Pala is my seat. After contesting for three times unsuccessfully, finally, I won at the fourth time. A seat which was earned through such hard work, need not be given to the defeated party," Mani C Kappan said.
"Chief Minister has never said that the seat will not be given. Therefore it is pointless to approach him every now and then demanding seat," he added. On the subsequent questions on Kuttanad, he replied, "Why Kuttanad, I don't know even to swim." Mani C Kapan interacted with the media today, before going to Mumbai fo meet the national president of NCP, Sharad Pawar.