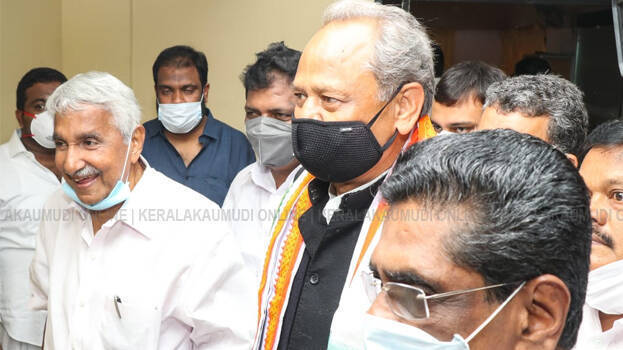 THIRUVANANTHAPURAM: Rajasthan chief minister Ashok Gehlot has said that if LDF wins in Kerala, then Modi's dream of Congress-free India will come true. Gehlot who reached Kerala as AICC's observer and also to coordinate the poll activities of Congress said while addressing the party men in Indira Bhavan.
"In every five years, Kerala witnesses a regime change. UDF and LDF form government intermittently. Our fight is against BJP. In Bengal, Congress is cooperating with CPM. But Modi's dream is a Congress-free India. Even if LDF wins in Kerala, that dream will come true," Gehlot said.
Along with Kerala, Assam, Tamil Nadu, Puducherry and Bengal are going for assembly polls. In all these states Congress is gearing up for a comeback. Gehlot also added that by creating a false impression of infighting in Congress, some corners are trying to hinder the comeback of UDF.
"Congress is present in every nook and corner of the country. The party is present in every village of India. The party is trying to stage a comeback in all these places. Congress is a great unifying force, which can represent the entire nation. CPM and BJP have unleashed a campaign od fake information against us. Surpassing all those smear campaigns we should be able to take the development programmes of Congress to every household in the state," he said. "Rahul Gandhi is your MP, therefore, your responsibility has increased," Gehlot told Kerala leaders.