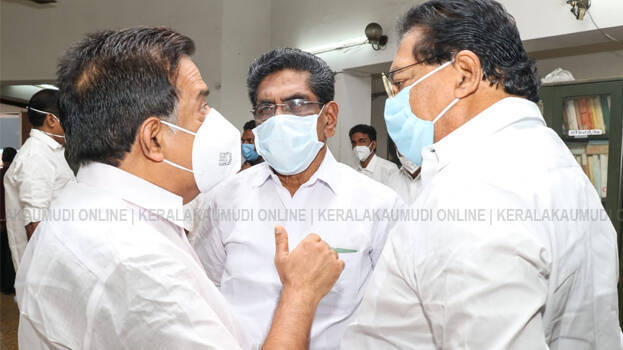 THIRUVANANTHAPURAM: Opposition leader Ramesh Chennithala has lashed out at Congress workers. Chennithala criticised the party workers at the office bearers meeting which held in the presence of high command leaders. "The party's activities are pathetic at the grass-root level. If the party's activities at the grass-root level are not carried out properly then it might backfire. Most of the workers are unaware of what is happening in their own locality," he said.
"Only the chances of victory should be the sole criterion for selecting candidates", said KC Venugopal during the meet of the poll monitoring committee. The high command's observers who said that the polls are very crucial also added that state leaders should give up their personal interests.
"Congress should contest the polls in a united manner," KC Venugopal said. He also said that he is saying this because he doesn't have any personal interests. Whereas others may not say this as they might have their own personal preferences. As polls are around the corner, the crucial meets of the party are being organised in Thiruvananthapuram. The meet has also been convened in the wake of party allies plea for seat distribution.