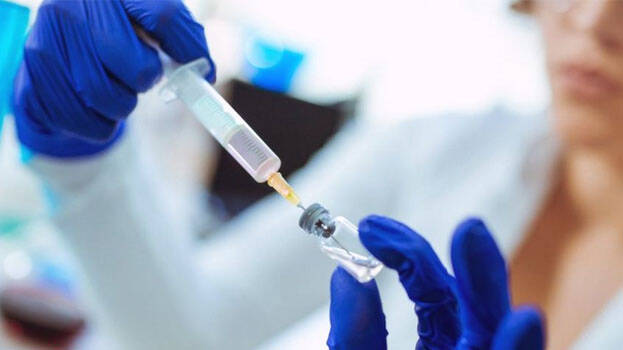 THIRUVANANTHAPURAM: As the official announcement regarding the success of the third phase trial of Bharat Biotech's Covishield is pending, 37,000 doses of the vaccine which was delivered to Kerala, have been shifted to the regional vaccine store in the capital. The vaccine was delivered to Thiruvananthapuram yesterday. It will not be dispensed immediately for injection. The CM said that further steps would be taken only after receiving the distribution order and notification of vaccine's success from the Centre. In the first phase, 4,33,500 doses of Covshield vaccine were allowed. The Union Ministry of Health has informed the state that 60,500 doses of Covishield vaccine have been sanctioned for the second phase. In the second phase, Alappuzha 19,000, doses fixed for each district as follows: Ernakulam 59000, Idukki 7500, Kannur 26500, Kasargod 5500, Kollam 21000, Kottayam 24000, Kozhikode 33000, Malappuram 25000, Palakkad 25500, Pathanamthitta 19000, Thiruvananthapuram 50500, Thrissur 31000 and Wayanad 14000. In the meanwhile, Covaxin was sent by the Centre.
The manufacturers claim that the third phase of testing is complete and that the vaccine is safe. The company explained that the vaccine was made available to Kerala as per the list provided by the Center. Covaxin is being injected in various states, including Delhi. No side effects have been reported.
In the meanwhile, the centre has pointed out that the inoculation drive in Kerala is at a slow pace. Subsequently, an action plan was prepared to make the mission more efficient. Steps have been taken to increase the number of vaccination centers from 141 to 249.
Health workers are unable to get the vaccine on time for a number of reasons. The main obstacle is they are informed about the vaccination the night before. This is a hindrance for many. Information will be given 48 hours in advance from now on. If it is inconvenient to reach, it should be informed. Instead, the vaccine will be given to another registered person. Minister KK Shailaja directed that another day should be fixed for the person who reported the inconvenience.
38 centers will be set up in Ernakulam and 30 centers in Thiruvananthapuram district. At least 14 centers will be set up in a district.
The second phase of vaccination for health workers who have received the vaccine is scheduled to begin after February 15. The first phase of vaccination will be completed before then.