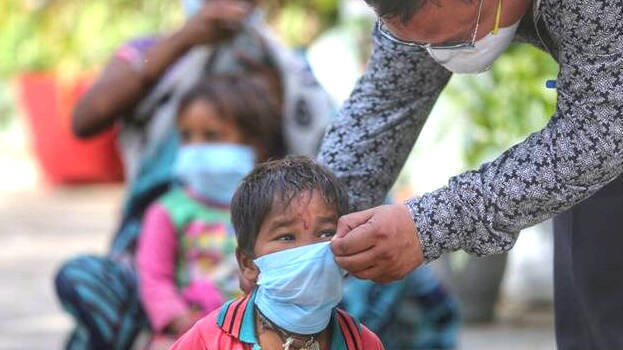 THIRUVANANTHAPURAM: Kerala which effectively prevented the pandemic in the initial phase is now reeling under the pandemic. Latest reports show that the state has now topped the country in terms of per day pandemic cases in the country. In the last four days, per day covid cases in the state are above 6,000. Meanwhile, Maharashtra which had the highest pandemic cases in the country in the initial phase of the pandemic have only 3,000 cases now. Kerala stands fourth in terms of total covid cases among states. Maharashtra with 20,03,657 cases, Karnataka(9,34,576) and Andhra Pradesh (8,86, 694) are the only three states ahead of Kerala. With the cases registered on Friday, the total cases in Kerala has now become 8,77,282.
Earlier, the test positivity rate in Kerala was below nine per cent but last Friday this increased to 11.63 per cent. Experts suggest a change in people's lifestyle in the past couple of months and the high density of population are the reasons for the high transmission of the pandemic in the state via contact. Withdrawal of the people from the covid 19 protocol is another reason for the pandemic to spread like a wildfire. Even though many are wearing masks, it is not worn in the right way. Social distancing norms are not followed even for namesake. Even in KSRTC buses norms are not followed and a huge rush could be witnessed. Even for marriages and death ceremonies more than allowed persons are showing up.
The only solace is the spiking rate of recovery. As of now, the rate of recovery is 91.54 %. The death rate is 0.41 per cent. Even at the national level, the death rate is 1.5 per cent. Up to Friday, 1,53, 221 persons died int he country whereas in Kerala it is 3,565 persons.