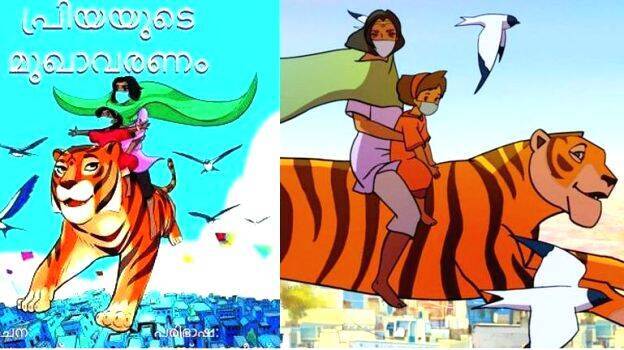 CHENNAI: The popular superhero comic book 'Priya's Mask' has been released online in Malayalam, Tamil and Kannada languages by the US Consulate General in Chennai. This is the latest comic book in the series starring Priya, India's first female comic superhero.
The plot revolves around Priya's fight against unnecessary fears and misconceptions about the COVID epidemic. It is directed by Ram Devineni, a documentary director and founder of American media house Rattapallax. The story is written by Shubhra Prakash. Along with the book which is in the form of augmented reality, an animated short film, with the voices of prominent feminists in India and the United States including Rosanna Arcade, Vidya Balan, Mrinal Thakur and Saira Kabir, was also released.
Consulate General spokeswoman Corey Bickell said that the comic book is another example of the expertise of Indians and Americans in tackling global health challenges together.