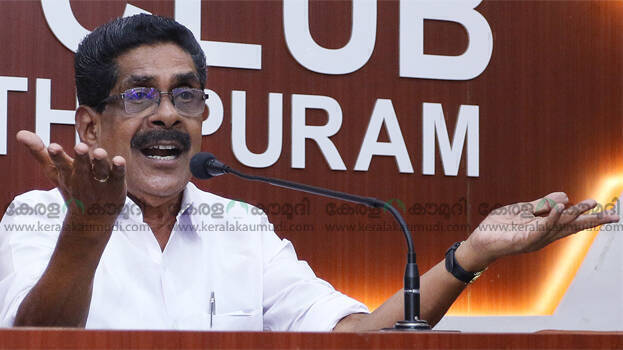 KANNUR: KPCC president Mullapally Ramachandran has said that he will continue in the post till the assembly polls are over. "K Sudhkaran also don't have any different stand on this. My candidature is not under the party's consideration. As KPCC chief, my responsibility is to lead the party in the elections," Mullapally said.
UDF will give due regard to community representation in its candidate's list. Shashi Tharoor will have more responsibilities in this election. There are no issues in giving the post of KPCC working president to K V Thomas. Mullapally also said the party and the right front have also not decided to field RMP candidate in Vadakara.
"Group interests have created certain issues in the party. Opposition leader Ramesh Chennithala's observation that the party got weakened in the grass-root level is true. Congress lost the local body polls, due to the undue priority given to factional interests. I have struggled to balance the contradicting group interests within the party. When it comes to group interests, leaders become blind and deaf. This time, candidates will be fielded based on their merit and not on group interests," Mullapally said.