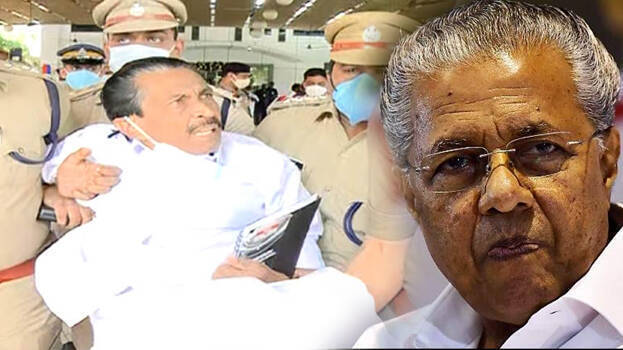 IDUKKI: There was an arrest in Idukki during Kerala tour of the chief minister. KPCC member C P Mathew who came to attend the programme was forcibly arrested. According to police, he was arrested for coming to attend the programme without permission.
The programme was at a private resort in Thodupuzha. Only invited delegates were allowed entry. It was at this time the KPCC member reached the resort.
He was arrested and removed from the spot soon after he spoke to the media. He told media that he came to see the chief minister to convince him the problems of Idukki and the agony of the people.
I didn't know that the chief minister was coming only for the invited delegates. If I had known that, I wouldn't have come. Asked by reporters whether the KPCC didn't direct him not to attend the event, he said the KPCC was not doing anything they preach.