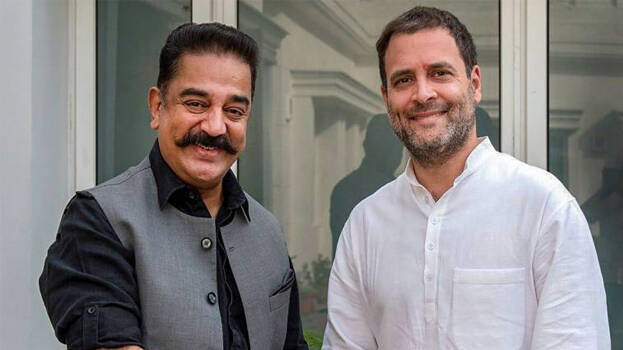 CHENNAI: Makkal Needhi Maiam (MNM) president Kamal Haasan on Monday said it was not the right time to respond to Congress leaders' invitation to join their alliance.
"This is not the right time to respond to their appeal," said Kamal while replying to a question on the open appeal of Congress leaders, including TNCC chief K S Alagiri, to the actor to be part of their alliance in the forthcoming assembly polls. On the party's plans to form an alliance, he said, "Our approach is always with the people. We have also made it clear that our alliance will be with the right people. But at the same time, they should be politically strong (Vallavarkal). It is a prerequisite," said Kamal while releasing the party's manifesto on rural and urban governance.
Responding to a question on whether he sought the support of actor Rajinikanth, Kamal said that his announcement that RMM people are free to join any political party of their liking was more than clear.