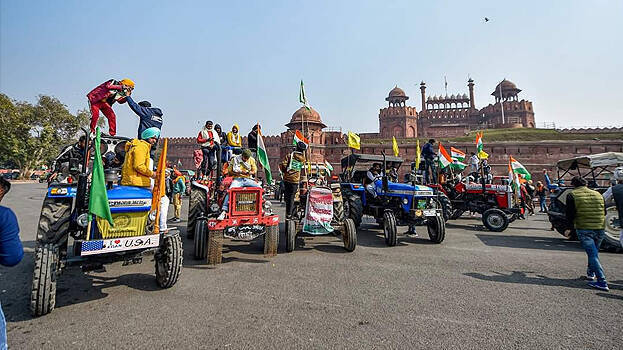 NEW DELHI: A large number of farmers who entered the national capital on Tuesday to take part in the tractor rally, have started returning to the outskirts of Delhi. It is learnt that the farmers have started returning after ending the agitation which started at 7 am today and lasted for more than 10 hours.
Farmers in the Red Fort area told the media that they had come to send a strong message to the central government and are returning to the border regions of Delhi as they have delivered their message. They also said that they would not back off from the protest.
Meanwhile, Punjab Chief Minister Amarinder Singh on Tuesday appealed to the farmers to vacate Delhi and return to the borders.
"Shocking scenes in Delhi. The violence by some elements is unacceptable," the Chief Minister said in a tweet.