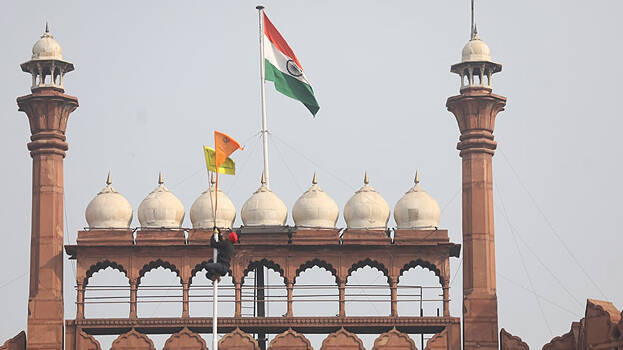 On Tuesday, several reports had claimed that the farmers had changed the national flag on the Red Fort and hoisted the 'Khalistani' flag there during the tractor rally in Delhi. Many right-wing and far-right activists have taken to social media to voice their displeasure. Many including BJP's Delhi spokesperson Harish Khurana and 'Times Now' editor-in-chief Rahul Shivshankar have published misleading news about it. It was also taken up by many through social media.
However, the fact-finding website 'Alt News' has pointed out with evidence that the claim that the 'Khalistan' flag was hoisted by the farmers by removing the national flag from the Red Fort is completely false.
National flag was not removed
The protesters did not remove the national flag above the Red Fort or hoist it down. n all the scenes of the Red Fort shot during the agitation, the national flag is seen in the correct position. This is clear from the footage released by the media.
In addition, one of the protesters was seen climbing on another empty flagpole near the flagpole where the national flag was hoisted above the Lahore Gate (the entrance to the Red Fort).
Khalistan flag was not hoisted
Alt News also dismissed the claim that the Khalistan flag was hoisted by the protesters. The farmers hoisted a saffron flag called 'Nishan Sahib' associated with the Sikh religion under the national flag.