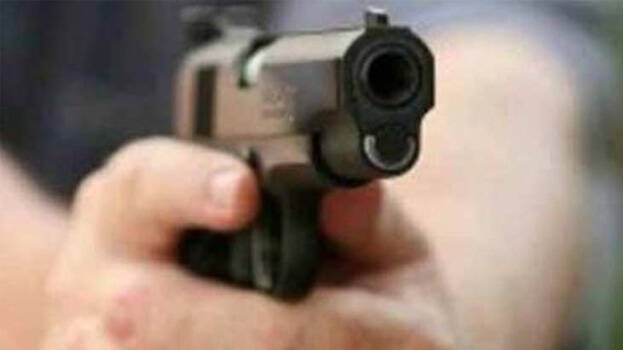 MAYIADUTHURAI: A four-member gang murdered the wife and the son of a jewellery store owner and looted 17 kg of gold ornaments from their house in Sirkazhi in Mayiladuthurai district of Tamil Nadu Wednesday morning. Two others, including the jeweller, suffered injuries.
Police shot dead one of the robbers and secured two others. They recovered the robbed jewellery, as well.
The dead have been identified as D Asha, 45, wife of the jeweller Dhanraj, 51, and their son D Akhil, 28. Dhanraj and Akhil's wife Nikila, 23, suffered injuries. They have been admitted to Government Hospital in Sirkazhi. Dhanraj's jewellery store is located near his home.
The gang barged into Dhanraj's house around 6 am and attacked all the four with deadly weapons before escaping with 17 kg of gold.
On being alerted, the Mayiladuthurai police rushed to the spot. Based on vital information, the police reached Erukkur village and secured three men identified as Manibal, R Manish, 23, and J Ramesh Prakash, 20. Another gang member, identified as Karnaram, was absconding, police said. All of them are from Rajasthan.
The police took the trio to a spot where they had hidden the robbed gold jewellery. Manibal tried to escape after attacking the police team. The police shot him dead. They recovered 17 kg of gold ornaments and two guns from the robbers.
Further investigations were on, police sources said.