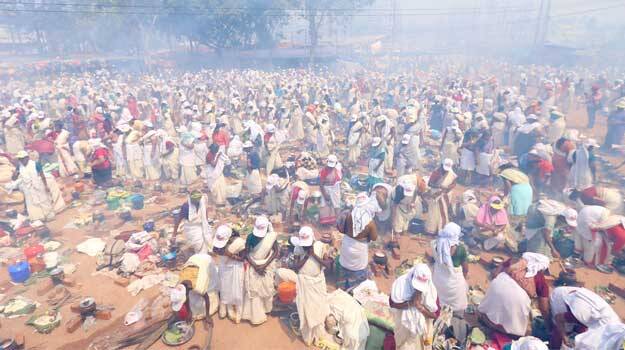 THIRUVANANTHAPURAM: A decision has been taken to allow this year's Attukal Pongala at the temple premises.
Admission to the temple premises will be allowed through online registration based on the Sabarimala model. The decision was taken at a meeting chaired by Minister Kadakampally Surendran on Wednesday.
A decision on the maximum number of people allowed inside the temple will be taken later. The meeting decided that Pongala should not be allowed on public roads or other public places. Only the corporation wards around the temple will be declared as festival areas this time. It has also been decided to avoid rituals such as Kuthiyottam, Vilakkukkettu and Thalappoli.
People can offer Pongala at their own homes. Annadanam will be held in compliance with the green protocol and Covid regulations. VS Sivakumar MLA, Mayor Arya Rajendran, councilors, Devaswom principal secretary KR Jyotilal, city police commissioner Balram Kumar Upadhyaya, temple trust officials and various departmental officials were present at the meeting.