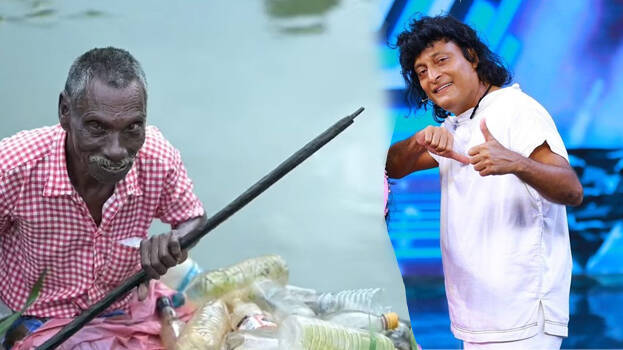 KUMARAKOM: Boby Chemmanur will present a motorboat to Rajappan, a native of Manchadikari in Kumarakom, who has been lauded by the Prime Minister through Mann Ki Baat. Boby Chemmanur made this announcement through social media.
Rajappan, whose legs were paralyzed from birth due to polio infection, earns his living by collecting plastic waste from Vembanad Lake and nearby reservoirs in a boat. Speaking on the importance of environmental protection, the Prime Minister had proudly mentioned the work of Rajappan, who did not even have his own boat. He collects waste in a boat given to him by the locals.
Rajappan, who lost his parents at a very young age and did not even have a basic education, was making a living by embracing the importance of environmental protection. Rajappan was unaware of the Prime Minister's mention as there was no television at home. The news was shown to him by his friends by taking him to a neighboring house. Rajappan now hopes to meet the Prime Minister in person.
Rajappan 's life became known to the outside world after a photo taken by a young man named Nandu was lapped up by social media. Rajappan begins his day by collecting plastic in the morning in a small boat and often ends up sleeping in the boat itself under some bridge. It has been 15 years since he started doing this. The increase in plastic waste in water bodies is due to the ignorance of the people. Rajappan says that the bottles collected through hard labour were sometimes taken away by the scrap traders without giving him money in return. Rajappan is the son of Sukumaran and Kunjamma in Nadulakkara inArpookkara. Rajappan, who spends most of his life in water and boats, don't know how to swim as his legs are immobile.