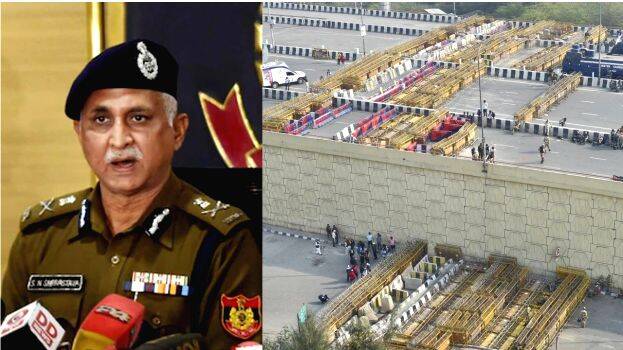 NEW DELHI: Delhi Police Commissioner SN Srivastava has justified the barricading at farmers' protest sites along the borders of Delhi. Speaking to the media, he said that the barricading was strengthened to make sure that it was not broken again like it was broken during the tractor rally on January 26."We've just strengthened barricading so that it's not broken again," he said.
He also added that he was surprised why no one raised any questions when the police were attacked during the clashes during the tractor rally." I'm surprised that when tractors were used, Police were attacked, barricades were broken on 26th no questions were raised.," he added.
The Delhi Police had cemented nails near barricades at Ghazipur (Delhi-Uttar Pradesh) and Tikri (Delhi-Haryana) borders. Barbed wire and cement barricades were planted on the roads to restrict the movement of the farmers.