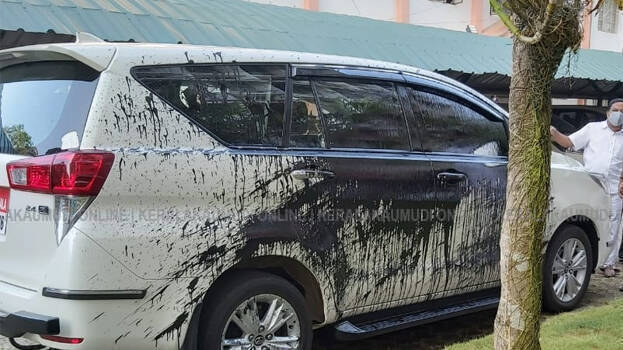 KOCHI: Black oil was poured on the judge's car in front of the main gate of the Kerala High Court alleging that the probe in connection with the missing case of Jasna Maria James, a student of S D College in Kanjirapppaly, was not moving in the right manner. It was Jasna's relative who poured oil on Justice V Shercy's car. The incident happened when the car carrying the judge entered the premises of the court.
The incident happened Wednesday morning at 10 am. He was carrying placards seeking a probe on her disappearance and lapses from the side of the police.
The police later caught him. He told police that he was a relative of Jasna. His arrest has been registered. More details have to be collected. The attack towards the car has been assessed as security lapse.
Jasna, daughter of James was reported to be missing from her home at Santhosh Kavala at Vechoochira in Pathanamthitta on March 22 in 2018.