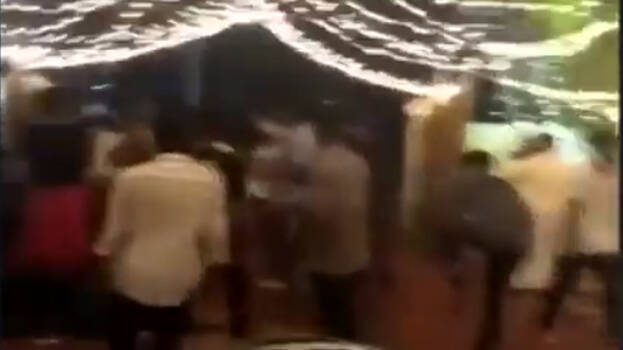 ALAPPUZHA: Footages of a brawl during a wedding reception that led to the death of a youth is out. A brawl during a wedding reception at Mavelikkara Kozhipalam House took a violent turn on January 26 night. Renjith of Thattarambalam died on January 30th after being hit in the head. The police have registered a case arraigning ten including the groom's father Nelson.
The fight broke out during a wedding reception. The groom's father is working in Kollam. Some of his friends came to attend the reception. A fight broke out between them and some of the locals nearby.
The celebrations related to the reception moved on to the road and following that transportation was disrupted. The problems started when some of the locals questioned this. The dispute ended in a clash and Renjith was severely beaten. He sustained serious head injuries. Though he was rushed to the hospital he died on the 30th while undergoing treatment. Police had registered a case against the accused on the same day of the clash, including murder attempt.

Soon after his death, the police arrested four including the groom's father. They have been remanded. The police have intensified search for the other accused.