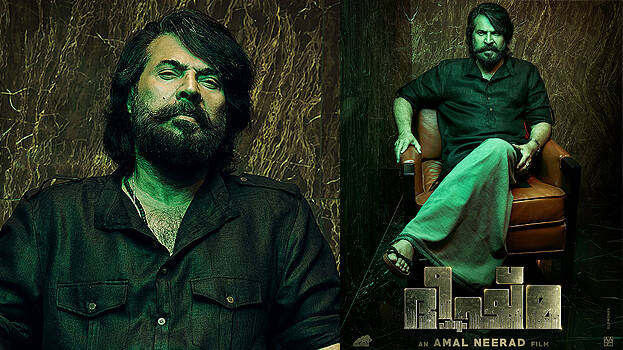 Photos of Mammootty has been doing rounds on social media ever since the megastar stepped out after the Covid lockdown. The overgrown beard and hair of his have been a topic of discussion among the movie fanatics. Well, now the star will be seen in this look in his upcoming movie. If you're getting hyped up already, well then this movie will be directed by Amal Neerad, the director of Big B, an evergreen classic among the fans of the megastar. First look posters of the movie titled 'Bheesha Parvvam' have been released through the social media handles of the actor and the netizens are going crazy over it.
Though there were rumors that Amal Neerad was doing a Mammootty film before 'Bilal', no further details were revealed. Apart from the name of Amal Neerad, other details regarding the crew of the film are not shown in the poster.
Mammootty's pictures at the inauguration of the headquarters of the actors' organization 'AMMA' had garnered major attention on social media. Mammootty fans and movie lovers are sharing these pictures through their social media profiles.