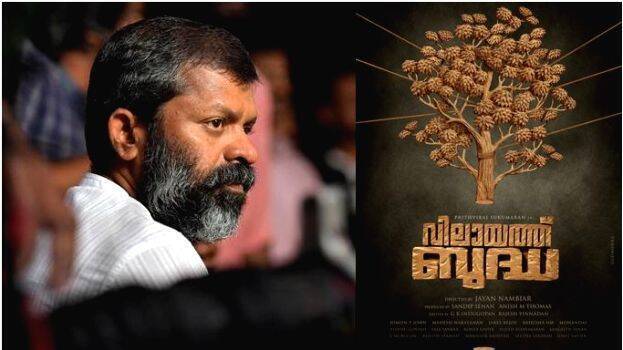 The dream movie of his dear friend Sachy, who passed away untimely, will be made into reality by his dear friend Prithviraj. The announcement of the new film comes a year after the release of Sachy's last film Ayyappanum Koshyum. The film is a visual adaptation of the novel Vilayath Buddha by GR Indugopan. Prithviraj has released the title poster of the movie which has the same title as the novel. Prithviraj will play the lead role in the movie directed by Sachy's assistant director Jayan Nambiar.
"This was Sachy's dream. This is for you brother. In memory of Sachy", wrote Prithviraj as he shared the poster on Facebook.
Sachy was preparing to film this movie with Prithviraj, but his untimely demise interrupted it. The movie is being produced by Sandeep Sen and Aneesh M Thomas under the banner of Urvashi Theaters. The movie is written by GR Indugopan and Rajesh Pinnadan. Cinematography by Jomon T John, and editing by Mahesh Narayanan.