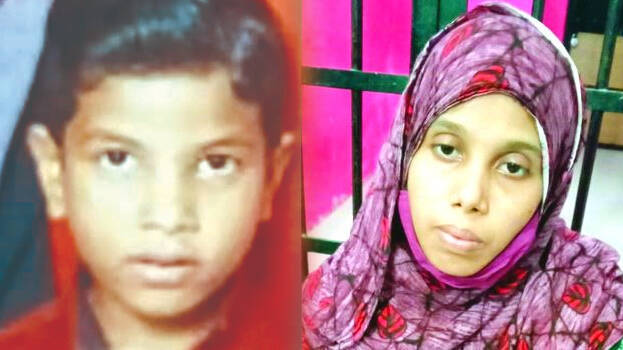 PALAKKAD: A woman killed her six-year-old son by slitting his throat in the name of sacrificing him to please God. She has been identified as Shahida (32), wife of Sulaiman of Pudupally Theruvu in the district. She killed her youngest son Aameel Ehsaan of three children. She killed him using a kitchen knife. He was sleeping with her while the other two were sleeping with their father. She took him to the bathroom, tied his legs and then slit his throat. She herself informed the Janamaithri police. The Town Police later arrested her. The shocking incident happened Sunday morning at 3.30 am.
The police reached the spot by locating her mobile number. Shahida opened the door for them. She told police that she sacrificed her son to please God. They got inside and found the boy lying in a pool of blood. Sulaiman and the others were unaware of the incident until the police woke them up.
An investigating team led by district police chief R Viswanath reached the spot and took further steps. Police surgeon Dr Gujral and forensic experts conducted a detailed inspection and then sent the body for post-mortem at the district hospital. The police recovered the knife used for the murder.
Bought new knife, collected police' number
Shahida had bought a new knife recently through Sulaiman for kitchen use. She collected the number of Janamaithri police from one of her neighbours the other day. Shahida, a former madrassa teacher, is three months pregnant now.
Her relatives and neighbours said that she had a great love for children and there were no family disputes or any other issues. Sulaiman was in the Gulf and reached the state a few months ago. He is now working as a taxi driver.
Shahida is repeatedly saying that she sacrificed her son to please God. Her arrest was recorded yesterday itself. She will be questioned in detail. The reason for the murder will be known only after that, said district police chief.