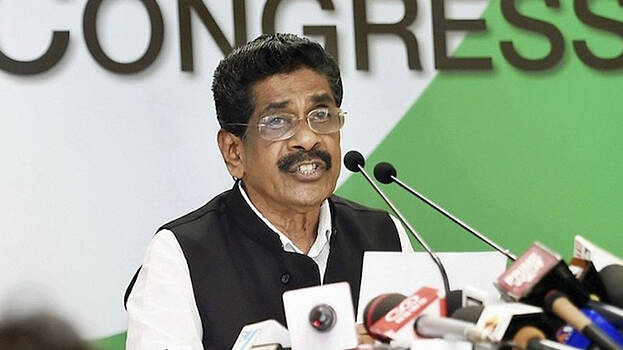 THIRUVANANTHAPURAM: KPCC president Mullappally Ramachandran said that more leaders will come to the UDF. He also said that a decision on PC George's entry to the UDF can't be taken alone. Nothing will be done to affect the integrity of the UDF, he said.
'PC George is a friend. But he did not speak to me directly or through a mediator', Mullappally added. At the same time, Mullappally added that he would welcome Mani C Kappan if he joins the UDF. Mullappally said that the details of the discussion regarding Kappan cannot be revealed.
Mullappally said that being children of leaders is not an obstacle in becoming candidates and those who are talented can contest. It was a big mistake not to contest youth in local elections. This time the mistake will be corrected. This time the list includes young men and women. The KPCC president said that Congress will have a balanced list.